Tweet
David Kingman reports on the news that the government is planning to commission the building of thousands of new homes to ease the housing crisis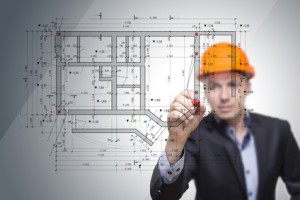 The UK's Conservative government has announced that it intends to "directly commission" the building of 13,000 new homes on publicly-owned land by 2020 in order to address the national housing crisis. Does this represent a major shift in government policy towards housing?
Starter homes
Smaller developers will be able to purchase sites on publicly-owned land across England where planning permission for homes has already been granted, 40% of which will be reserved for first-time buyers as part of the government's new "Starter Homes" initiative (under which first-time buyers will receive a 20% discount on the market price).
The initial announcement indicated that the scheme will be piloted across five publicly-owned sites in England: land at Old Oak Common, in north-west London; the former Connaught Barracks, in Dover; Ex-MoD land at Northstowe, in Cambridgeshire; a former hospital site at Lower Graylingwell, in Chichester; and an MoD site at Daedalus Waterfront, at Lee-on-the-Solent, near Gosport.
Alongside this announcement, the government also revealed that they will launch a new £1.2 billion fund to help developers prepare under-used brownfield land for housing, which they hope will fast-track the creation of a further 30,000 Starter Homes by 2020.
In remarks quoted by the BBC, Prime Minister David Cameron reiterated his support for first-time buyers, who he hopes will benefit from Starter Homes: "There are hundreds of thousands of Londoners in their 20s, 30s, sometimes in their 40s, who are living in rented accommodation who would love to be able to own their own homes."
Will this really help first-time buyers?
The obvious question to ask is whether such a significant change in housing policy will really help first-time buyers get on the property ladder. The housing charity Shelter has cautiously supported the policy, although it warned that Starter Homes are unlikely to be affordable to the majority of would-be first-time buyers, given that their price will still be relatively high (especially in London). It is also worth noting that even if the government manages to build 13,000 homes it will only be a small step towards their overall target of building 1 million homes in England between 2015 and 2020.
Perhaps the most interesting aspect of this announcement is the way that it effectively brings government housing policy full circle, back to the idea that it is appropriate for the public sector to have direct responsibility for housing the nation. It's worth remembering that this was the dominant idea from the end of the Second World War until Margaret Thatcher came to power in the 1980s, a period in which Britain's housing output reached its modern peak largely because of large-scale municipal housing development by local authorities.
When the Thatcher government sought to usher in a new era of mass private home-ownership through selling off publicly-owned housing and rolling back the state's role in house building, it was assumed that the private sector housing developers would take advantage of the opportunity to step in and fill the gap. However, for various reasons this has never happened, and the plunging rate of new homes being completed over the last 30 years has resulted in government ultimately needing to do more, rather than less, to ensure that the nation continues being housed satisfactorily (most notably on account of the ballooning bill for Housing Benefit).
This makes it particularly ironic that it would be a subsequent Conservative government which has brought the government back into directly commissioning housing, as it suggests that the aim of shrinking the state has gone into reverse. Will Britain one day have elections again where different parties compete to build more new homes than each other, like we did during the 1950s and 60s? Quite possibly, and it would undoubtedly be good news for first-time buyers if we did.